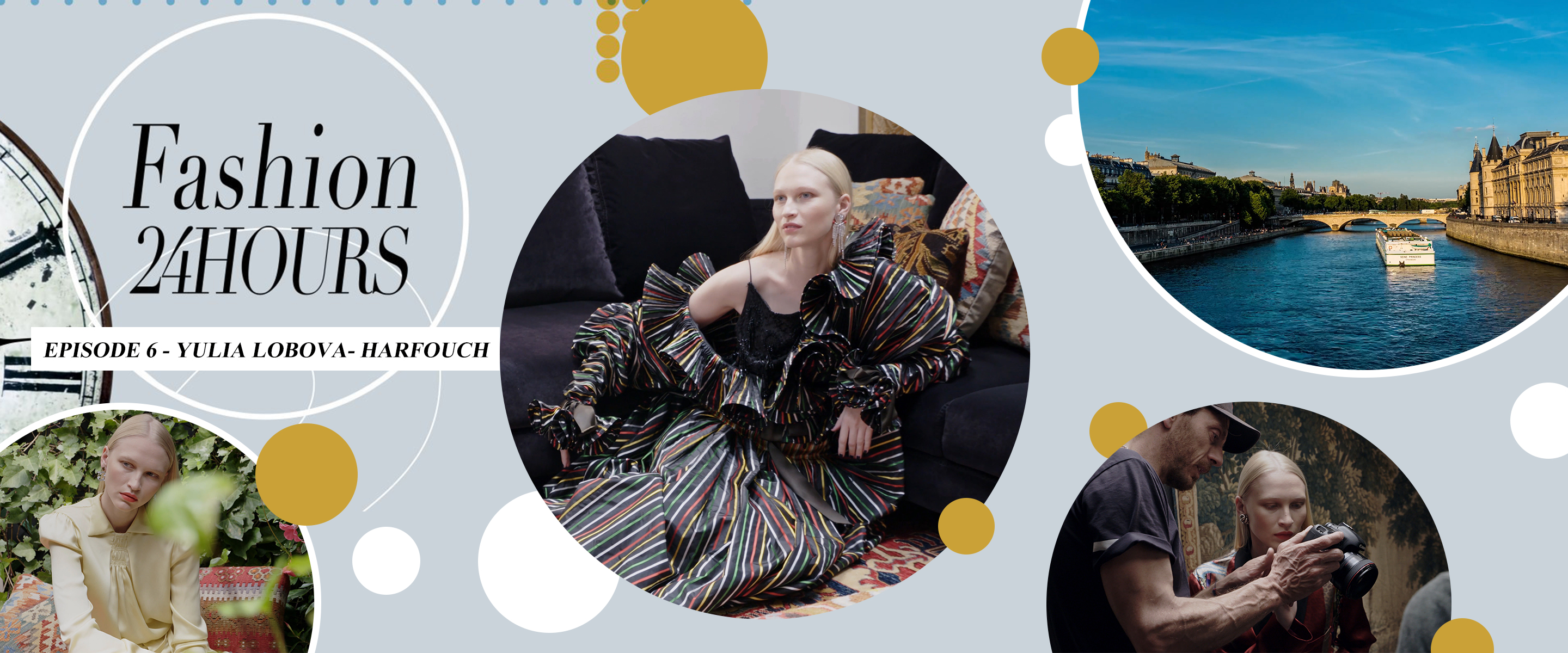 Episode 6 - YULIA LOBOVA- HARFOUCH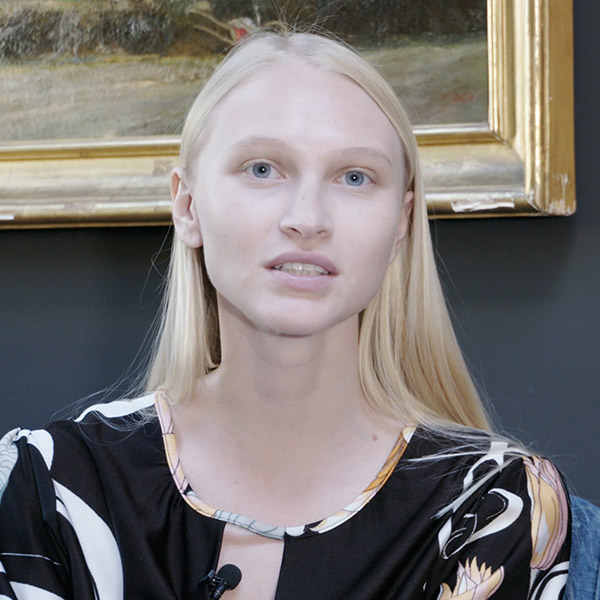 Yulia Lobova-Harfouch is a multi-talented Russian Fashion Model and Stylist basin in France. A graduate of École Supérieure des Arts et Techniques de la Mode (ESMOD), she has worked with several fashion houses including Louis Vuitton, Celine, Chanel, Hermes, Lacoste, Issey Miyake, Kenzo, as well as magazines like W, Vogue, and Elle among others.

Yulia is married to Lebanese French businessman and reality TV star, Omar Harfouch.
A Day in the Life of Yulia Lobova- Harfouch
| | | |
| --- | --- | --- |
| 08:15 | Yulia's Apartment | She starts her day early by doing some online research for styles on her next shoot. She wants to always be prepared. |
| 10:15 | Saint Ouen/Rue Des Rosiers | Yulia steps out of her apartment/office into the trendy market at Saint Ouen to look for vintage items that she might be able to use in the shoot. |
| 10:30 | Saint Ouen | She finally made a stop in a quaint vintage shop to pick up the materials she has previously ordered. Yulia also takes a look at other items such as vintage Chanel jewelry and clothes. |
| 11:45 | Restaurant Ma Cocotte | Yulia takes a quick lunch at one of her favorite restaurants, Ma Cocotte, at Saint Ouen. The long lines shows how famous this place is and people don't mind waiting and falling in line to dine in. |
| 12:50 | Les Merveilles de Babellou | Yulia makes another pick-up of a couture dress from a designer in Serbia. The flea market is a good way to find vintage clothes. It inspires her styling with the richness of culture and history that she can find in the place. |
| 13:40 | De Laurentis Paris | More vintage clothes shopping! |
| 16:50 | Yulia's Apartment | After a whole day looking through the vintage stores, Yulia goes back to her apartment to mix and match all the items she got. She also gets a chance to show to us her lifestyle and design aesthetic when it comes to styling not just for clothes but also her place. |
| 17:40 | 3 Rue Meyerbeer – Women Management Paris | Yulia drops by her modeling agency, Women Management Paris, to do some composites and check upcoming works with her booker, Malek Baouche. |
| 18:25 | Yulia's Apartment | Yulia gets ready for her presentation. She prepares the looks she is proposing to Elle China for the feature. The Elle China fashion editor, Fangfang C, with photographer, Edoardo de Ruggiero, drops for a test shoot showing her style for consideration in their future bookings. Looks like the clients are impressed. |
| 22:45 | Arc de Triomphe | Yulia ends with a tour at Arc de Triomphe, duly representing the success she has in this fruitful day. |
SCHEDULE

Showing on
August 18 @ 02:00
Episode 1
Next Airing:
August 18 @ 13:30
Episode 1